Recordings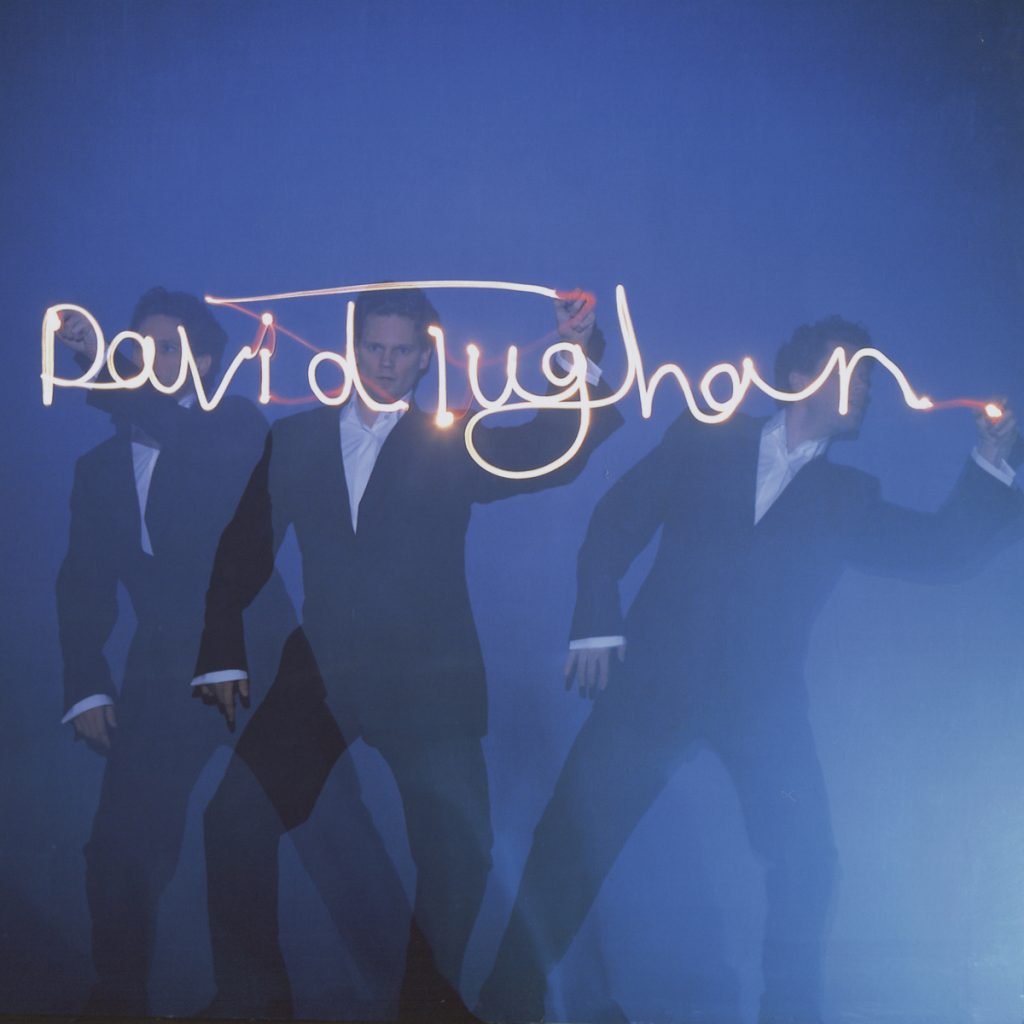 ---
Review: Dave Gelly, The Observer
After the virtual monopoly of women singers in recent times, it is just possible that the guys are about to have their turn. First, Jamie Cullum scored a huge success and now here comes David Tughan, with a voice and style just as distinctive as Cullum's but entirely different. His light voice and crisp diction are ideally suited to fast tempos and witty lyrics both of which he handles with tremendous aplomb.
The opening number here, "I can do that", goes at a terrifying lick, but he remains the epitome of cool throughout. And his version of "Nothing like You" is actually more convincing than the one recorded by its composer, Bob Dorough. Tughan, who is also an up and coming actor, has a very good little band all of them new names to me. The rhythm section of Simon Colam, Tom Herbert and Chris Higginbottom is immaculately poised and alert, while tenor saxophonist Steve Kaldestad provides the perfect second
voice, fluent and subtle.
---
Review: Musician Magazine
I hope that Jamie Cullum's deserved success opens the door for some other blokes, for on the evidence of this self produced album David Tughan really does deserve a taste. I was immediately reminded of Chet Baker not only because of the light timbre of the voice and the way he phrases the lyric – the short scat interlude on "That Old Feeling" could be the man himself – but by a general feeling of risk and excitement. Nowhere is this more apparent than on the opening track (which may frighten radio programmers to death!) the rarely heard "I Can Do That", from "Chorus Line", which comes in at a storming 250+ beats per minute and establishes right from the off that you are in the presence of a really serious rhythm section.
Honestly, pianist Simon Colam, bassist Tom Herbert and drummer Chris Higginbottom swing as hard as anyone that I have heard in ages. On top of all this is the added bonus of Steve Kaldestad's tenor saxophone which can, "burn" with the best, or be lyricism itself on Berkley square. Perfect track track is the way David handles a tricky up-tempo lyric on Fran Landesman's "Nothing Like You" followed by thrilling solos by Kaldestad and Colam, with the whole band absolutely flying. The way the album closes, in complete contrast to the opening rocket, with a totally fresh, 'down' treatment of "Honeysuckle Rose", smeary tenor and all, is masterly. A great finish, I would imagine to a live set.
---
Review: Jazz UK
This self-financed album by new singer on the block David Tughan really is the real deal. Tughan has a light sounding voice that has a way of phrasing a lyric that inevitably recalls Chet Baker, and a willingness to take risks which is miles away from the good- songs-sun-nicely vibe surrounding many of the talented female singers currently around. The rhythm section of Chris Higginbottom (drums), Tom Herbert (Bass) and Simon colam is dynamite, a hard bop 'Burn' team that ranks as one of the best in the business. Add the magnificent tenor saxophone of Steve Kaldestad, who is ferocious in the supersonic opening, "I can do that", Lyrical and tender on, "Berkley Square" and down home bluesy on, "Honeysuckle Rose", and you have the perfect vocal jazz album. Please check this man out.
---
Review: Crescendo & Jazz Magazine
Vocalist David Tughan was born in Northern Ireland. He came to London to study acting at the Guildhall School of Music and Drama and graduated in 1997. It was there that he met fellow students Simon Colam (piano), and Tom Herbert (bass) and later Chris Higginbottom (drums) who attended the Royal Academy. The album is most enjoyable, his style is quite individual , to give you an idea I would suggest a cross between Mel Torme and Chet Baker. He is backed by a good quartet with very tasteful piano work by Simon Colam and a talented young Canadian tenor saxophonist, Steve Kaldestad who came to London a couple of years ago.
The title track, Just In Time, is taken at a most unusual, very fast tempo. There is a very good version of A Nightingale Sang In Berkeley Square, the first chorus is just the vocal with bass backing and later an excellent tenor solo by Steve Kaldestad. There are refreshing treatments of mostly familiar compositions. The fact that David had trained as an actor is a big plus. He has perfect diction and excellent interpretation of the lyrics. Certainly a rising star who deserves to be signed by an established recording company.
---
David's follow-up album Builders Brew – recorded with the Jim Mullen organ trio – was described by The Times' jazz critic as "The spirit of Sinatra".
"Builder's Brew helps to cement the impression of a singer with an emotional directness and lightness of touch."

The Guardian
Review: Clive Davis, The Times
(First night Review @ Pizza Express)
If there was a Best Title category at the British Jazz Awards, David Tughan's new disc would be a shoo-in. When Miles Davis plunged into psychedelic fusion, it was with the no-holds-barred experimentation of Bitches Brew. In contrast, the Irish born Tughan calls his latest polished swing-to-blues set Builders Brew, a neat example of very British understatement. The musical references themselves owe a lot less to Miles than to the spirit of Sinatra.
Tughan, a Guildhall graduate has a passion for Sinatra's big band vocals which are unmistakable. Something's Gotta Give and Saturday Night is the Loneliest Night of the Week, are his retro anthems. Given that towing an orchestra around venues is a shade uneconomic, he has found a clever substitute in the form of a quartet built around the muscular combination of Mike Gorman's Hammond organ and the restless, bluesy solos of the guitar veteran Jim Mullen. On the album, which ends with a delightful version of Robert Burns's poem Ae Fond Kiss, Tughan's light voice and blue-eyed soul flourishes slip comfortably into the mix. The quieter pieces, such as Little Girl Blue, suited him much better. The Best is Yet to Come still possessed a Basie-ish swagger, and there was a lot of fun to be had in teasing out the cleverly updated lyrics that had been smuggled into that ancient song There'll Be Some Changes Made. Feng-shui, WMD and dictators all raised their head. Unlike some of his peers, Tughan is not too reverential towards his material. There was more substance to You Don't Know What Love Is, which hinted at the kind of boyish vulnerability that was Chet Baker's trademark. Tughan allowed himself a little self indulgence later, celebrating his new-found marital status with an unabashed romp on Get Me to the Church on Time.
There was more substance to You Don't Know What Love Is, which hinted at the kind of boyish vulnerability that was Chet Baker's trademark. Tughan allowed himself a little self indulgence later, celebrating his new-found marital status with an unabashed romp on Get Me to the Church on Time.
Jazzwise – Review
I was a big fan of David Tughan's fine debut, Just In Time, and Builders Brew is and even more assured and impressive collection. The languid opening of, 'There'll Be Some Changes Made' is a nice trick, as it subsequently kicks into the kind of bluesy tempo favoured by the singer. It also features one of many killer solos by Steve Kaldestad, who turned in a terrific performance on the singer's debut.
Showing great vocal control on a bluesy reading of Rogers and Hart 'Little Girl Blue', the organ trio really holding back the reins and letting the lyric float on a minimalist texture of brushes, softly sustained Hammond organ and delicately thrummed guitar chords. Tughan demonstrates a more soulful side on 'Makin' Whoopee' and effortless swing on Saturday Night Is The Loneliest Night of the Week'. The arrangement of Robert Burns' 'Ay Fond Kiss' provides the perfect send-off, its air of longing made all the more powerful by its subtly understated delivery, with Jim Mullen's exquisite Solo going straight for the emotional jugular. Builder's Brew helps to cement the impression of a singer with an emotional directness and lightness of touch.
David Tughan with the Jim Mullen Organ Trio plus Steve Kaldestad's Tenor to add some extra spice, make one of the most swinging and delightful combinations imaginable.